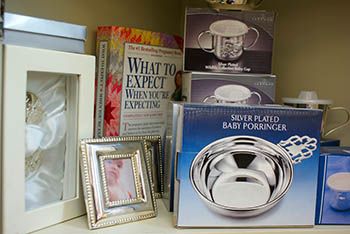 Baby Needs
Thymes- Sweetleaf baby line
Dandelion- earth friendly toys, feeding dishes & utensils
Silver platted rattles, frames, cups and keepsakes
Blankets
Clothes, bibs, socks & shoes
Locally crafted gifts
Growth Charts
Stuffed Animals & soft rattles
Children's Books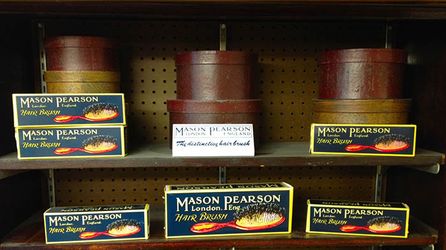 Beauty
Mason Pearson
Kent Combs
Nexxus, John Frieda, Organix
Conair, Goody, Ace & Elegant Brushes
Tweezerman
Denco
Neutrogena Cosmetics
Crabtree & Evelyn Nail Polish
Sally Hansen nail polish
Eggwhite Face & Body Soaps
Dr. Bronners Soaps
Alba Naturals
Borotalco
Shower Caps, Back brushes, loofahs, spoofs & More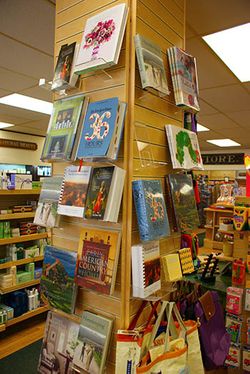 Books and Magazines
Coffee Table Books
Cookbooks
Magazines
Children's Books
Books by local Authors: Jini Jones Vail, David King, Roxanne Bok, Joan L. Cannon, Suzanne Myers, Sharon Flitterman-King, Priscilla Wear Ellsworth, Peter Fitting, David Jaicks and Sandra Boynton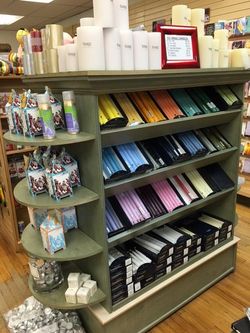 Candles
Colonial Candles
Danica
TAG
Archipelago
Seda France
Camphill Village Candles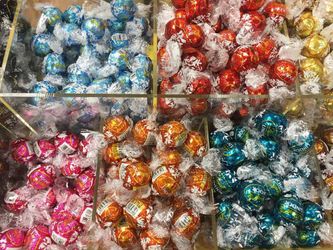 Candy, Confections, and More
Kind Bars
Specialty Caramels
Bridgewater Chocolate
Abdallah Chocolate
Grether's Pastilles
Lindt Chocolate truffles
Louis Sherry Truffles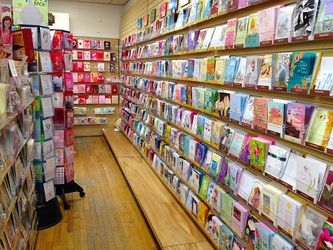 Cards
New Yorker Cards
Papyrus
Local Artisan Note Cards
Oatmeal
Caspari
Marion Heath
National Audubon Society note cards
Positively Green Recycled Note Cards
Specialty Birth Year Cards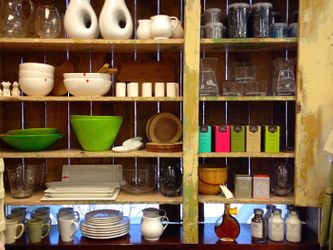 Home Goods
Harney Teas
Weatogue Farm Brooms
Kitchen Gadgets
Placemats, Napkins, and Dishtowels
Dish ware
Wooden and Bamboo cutting boards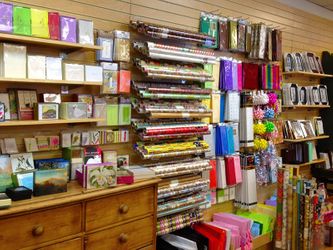 Party and Paper
Rolled Wrap, Bows, Gift bags and Tissue
Balloons
Birthday Candles
Paper Plates & Napkins
Tablecloths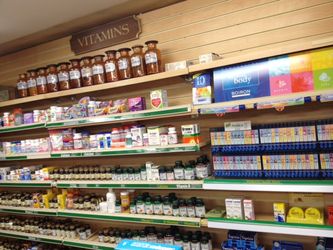 Natural and Homeopathic
Dr. Bronner
Dr. Woods
Alba
Kneipp
Burt's Bees
Pure Provence Soaps
Boiron
Rescue Remedies
Topricin & Traumeel
Windmill Vitamins
Nature's Bounty Vitamins
Tom's of Maine
Archipelago Botanicals
Prid Drawing Salve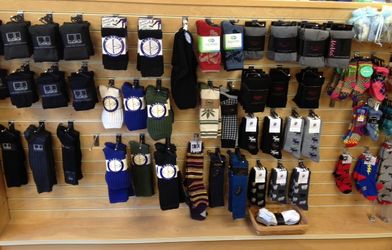 Hosiery
Hanes - Silk Reflections control top Hosiery and knee-high nylons.
Hanes- Cotton Socks for Men & Women
MeMoi slim me leggins, fleece footless tights, leg warmers and trouser socks
B.Ella Men, Women and Baby socks
Natural hemp socks
Fun, Funky & Sassy Socks
American-Made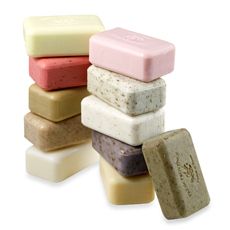 Soaps/Spa
Crabtree & Evelyn
Thymes
Caswell- Massey
Vitabath
Roger & Gallet
Archipelago
Pre de Provence
Dr. Bronner
Eggwhite Soap
Salt Soap
Barr Co.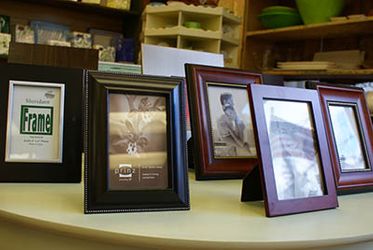 Unique Gifts
Salisbury Sweatshirts, T-shirts and Hats
Green biodegradable poop bags in designer patterns
Frames
Leather goods from wallets and purses to IPad cases
4711 cologne
Royal Cologne
Mariachi brooms
Pearls
Eye Candy Make-up Reading glasses
Halladay's Harvest Barn- Dried Herbal Dip Mixes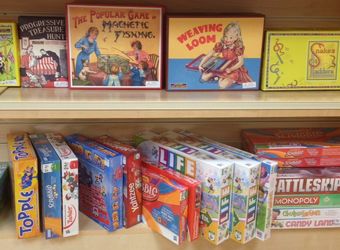 Toys and Crafts
From ages 0 to 100- We have the perfect gift for you! Everything from vintage games to puzzles and craft kits! And don't forget to visit our grab and go toy bin for under $2.99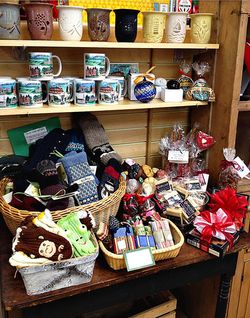 Local Artisans/Made in America
It is our pleasure to offer our customers a large variety of specialty products that are made locally by talented artists. The large diversity of products allows us to supply you with all your gift giving needs.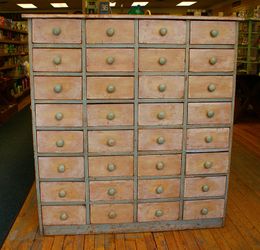 Vintage Wares
From old classic toys to handsome home decorations and antique furnishings. Stop in and see what's for sale.